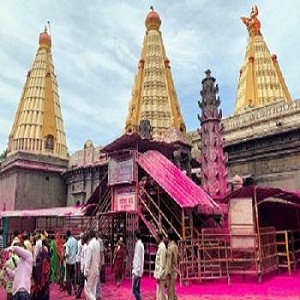 Ajara is a taluka located in the Kolhapur district of Maharashtra, India. Known for its serene beauty and rich cultural heritage, Ajara offers a positive employment and business scenario for its residents. Similarly, neighbouring towns like Chandgad and Gadinglaj also contribute to the region's economic growth. In recent years, there has been a surge in job vacancies and recruitment opportunities in the area, attracting job seekers from different parts of the country.
One of the prominent players in this field is Pacific Placements and Business Consultancy, with its office in Ajara City. Pacific Placements has made a significant impact in the realm of domestic and international job recruitment. With their extensive network and expertise, they have successfully connected numerous individuals with suitable job opportunities, both within the country and overseas. Their dedicated team of professionals ensures that candidates are matched with the right roles, fostering positive outcomes for both job seekers and employers.
Moreover, Pacific Placements also offers comprehensive business consultancy services, providing valuable guidance and support to entrepreneurs and businesses in Ajara and the surrounding areas. Their expertise in market analysis, strategic planning, and financial management has helped local businesses thrive and expand their operations. Additionally, the firm provides immigration services, facilitating hassle-free visa processes and enabling individuals to pursue international job opportunities or migrate to other countries for personal or professional reasons.
Overall, Pacific Placements and Business Consultancy has played a pivotal role in driving employment growth, facilitating business development, and simplifying the immigration process in Ajara and its vicinity. With their commitment to excellence and client satisfaction, they have garnered a positive reputation and have become a trusted partner for individuals and businesses seeking domestic and international job placements, business consultancy, and immigration services.
Owner
Ajara Branch Franchise Owner
Prajakta, a 25-year-old resident of Kolhapur, has had an interesting journey so far. In 2019, she embarked on her professional career by joining Pacific Placements as an HR Recruiter. Recognizing the potential of the company and its franchise model, she took a bold step in 2020 and bought the franchise of Pacific Placements in Ajara Taluka, located in the Kolhapur District.
Although Prajakta is currently a housewife and a loving mother to her daughter, Pari, her dedication to her family doesn't diminish her passion for work. While she is unable to actively engage in the day-to-day operations of the franchise due to her family commitments, she continues to contribute to the Pacific Placements team by working behind the scenes on HR activities.
Aside from her professional endeavours, Prajakta possesses a talent for painting. She excels as a landscape artist, showcasing her artistic skills and creativity through her beautiful artworks. Painting serves as an outlet for her self-expression and allows her to pursue her passion whenever time permits.
Prajakta's journey reflects her determination to balance her personal and professional life. Her role as a dedicated mother and her involvement with Pacific Placements demonstrate her commitment to both her family and her career aspirations.