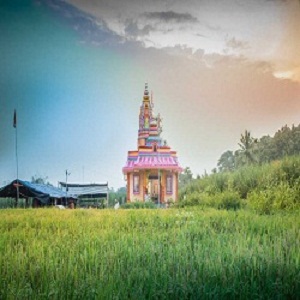 Gadhinglaj Taluka is located in the Kolhapur district of Maharashtra, India. It is known for its positive employment and business scenario, making it an attractive destination for job seekers and entrepreneurs. The region has seen a significant rise in job vacancies and recruitment opportunities, making it a thriving hub for employment. As a result, Gadhinglaj has become a popular search term among individuals looking for job opportunities.
In terms of recruitment services, Pacific Placements and Business Consultancy is a prominent office located in Kurbetti Plaza on Bhadgaon Road in Gadhinglaj City. This consultancy firm specialises in providing both domestic and international job opportunities, catering to the diverse needs of job seekers. With their extensive network and expertise, Pacific Placements has successfully matched numerous candidates with suitable job openings, contributing to the overall employment growth in the region.
Moreover, Pacific Placements also offers business consultancy and immigration services. They assist aspiring entrepreneurs in establishing and growing their businesses in Gadhinglaj and beyond. Their consultancy services include market research, business planning, financial analysis, and strategic guidance, helping businesses thrive in a competitive environment. Additionally, Pacific Placements facilitates immigration services for individuals looking to explore international job opportunities, ensuring a smooth and hassle-free transition.
With their comprehensive range of services and notable impact in the field of domestic and international jobs, recruitment, business consultancy, and immigration services, Pacific Placements has become a trusted and sought-after institution in Gadhinglaj and surrounding areas. Their contributions have not only boosted employment prospects but also fostered economic development and improved the overall business landscape of the region.
Address :- Shop No-5, Kurbetti Plaza, Bhadgaon - Shindewadi Rd, Gadhinglaj, Maharashtra 416502
Our Gadhinglaj Branch Details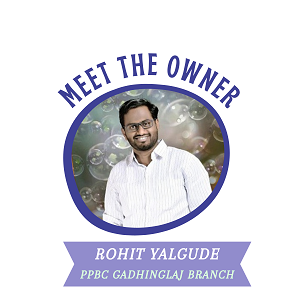 Ghadinglaj Franchise Owner
Rohit Suresh Yalgude, a 33-year-old resident of Hunginhal, is a dynamic individual with a diverse set of interests and skills. Currently working in the recruitment sector, he also runs a successful mini rice mill for the past two years. Rohit's passion for social work and love for travelling further enriches his life.
Known for his excellent communication skills, Rohit has a natural flair for business. It is this combination of skills and interests that led him to an interesting opportunity. The director of Pacific Placements, along with Sagar Patil, a professor from Gadhinglaj, shared the franchise details with Rohit. Recognizing the potential for substantial income and a chance to indulge in his passion for the corporate business sector, Rohit readily embraced the opportunity.
Becoming the franchise owner of Pacific Placements Gadhinglaj Branch, Rohit has embarked on a new journey as a business professional. This venture allows him to leverage his expertise in recruitment while exploring his interest in the world of business. With his strong communication skills and dedication, Rohit is well-positioned to make a significant impact in the recruitment industry and create a successful business venture in Gadhinglaj.