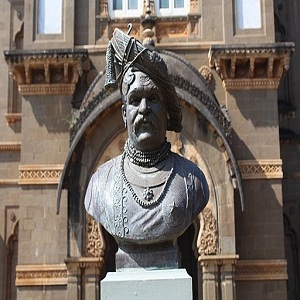 Shahuwadi is a taluka located in the Kolhapur district of Maharashtra, India. It is known for its positive employment and business scenario, offering various job opportunities and fostering economic growth. The taluka comprises several villages, including Malkapur and Bambavde. Malkapur is a bustling village with thriving businesses, while Bambavade is known for its scenic beauty and agricultural practices.
In terms of job vacancy recruitment, Shahuwadi has witnessed a significant boost in recent years. Many companies and organisations are actively seeking qualified candidates in fields such as IT, manufacturing, healthcare, and agriculture. The availability of local resources and the government's initiatives to promote employment have contributed to the positive job market.
Pacific Placements and Business Consultancy is a renowned office located near the Panchayat Samiti in Shahuwadi village, specifically on Ratnagiri Road. This consultancy firm has made a substantial impact in the field of domestic and international jobs and recruitment. They have successfully connected job seekers with suitable employment opportunities both within the country and abroad. With their extensive network and expertise, Pacific Placements has helped numerous individuals secure promising positions and build successful careers.
Additionally, Pacific Placements offers valuable business consultancy services. They assist entrepreneurs and startups in establishing and expanding their businesses, providing guidance on market analysis, strategy development, and financial planning. Furthermore, the consultancy also specialises in immigration services, offering assistance to individuals who wish to explore opportunities overseas.
Overall, Pacific Placements has played a vital role in the development of the employment and business landscape in Shahuwadi. Their dedication to connecting job seekers with opportunities and supporting businesses has contributed to the growth and prosperity of the taluka, making it an attractive destination for both job seekers and entrepreneurs alike.
Owner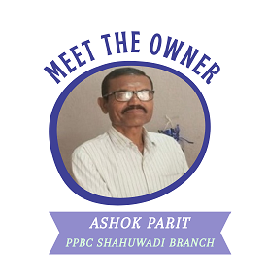 Shahuwadi Franchise Owner
Ashok Parit, a 60-year-old retired teacher, resides in Sarud, a small village located in the Shahuwadi Taluka of Kolhapur District. For 27 years, he worked as a drawing teacher at Baldath Maharaj Vidyalaya in Shirgaon, Taluka Shahuwadi, Kolhapur District. Even in his retirement, Ashok's passion for drawing remains undiminished, and he dedicates a portion of his day to engaging in social activities for schools and colleges, teaching painting, drawing, and cartoon artistry.
When introduced to the Franchise Model of Pacific Placements, Ashok was captivated by the idea and became the proud owner of the Shahuwadi Branch franchise in his Taluka. Over time, his trust and connection with Pacific Placements deepened. Two years later, he took a step further and acquired the franchise for Vashi in Navi Mumbai. Ashok plans to transfer the Vashi franchise to his daughter, Aditi, in the future.
Ashok's son, Suryakant, is an ambitious young man with excellent communication skills and big dreams for his future. Ashok shares a strong bond with his wife, Jayashree, who is a homemaker and a pillar of support for their family. Together, they form a close-knit and loving family unit, fostering a positive environment for growth and happiness.