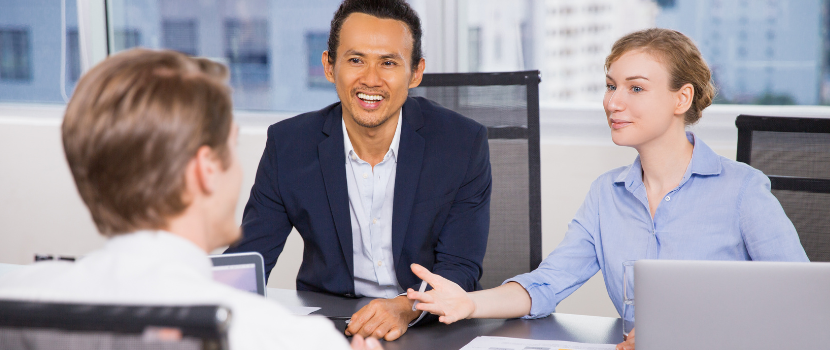 Job searching is a difficult process, and not everyone is successful in landing their ideal position. The majority of people are either looking for work or dissatisfied with their current position. Instead of money, a successful work is more about job pleasure. When employees can put their abilities to use and have greater prospects for progress, employers are happier with their jobs. It might be stressful to find the proper job on your own, therefore it is preferable to receive assistance from an agency.
Based on your reputation and experience, are you looking for new opportunities? Stop worrying because Pacific Placements consulting in India has got you covered. You will be one step closer to getting your ideal job. Nowadays, the majority of employers contact employment agencies rather than posting job openings on their websites. As a result, you won't learn about half of the available positions unless you have a connection to a recruiting agency.
Do you want to know how employment agencies operate and whether you can trust them? Top job consulting firms in India have connections with the largest companies, so they can provide you with the best employment opportunities available. These businesses rely on employment agencies to provide them with labour. In order to set up a candidate interview, they will identify the greatest fit based on the demands of the customer. In addition to this, career consultants offer further benefits to job seekers. We will address all of your questions about Noida employment consultancy and how jobseekers may profit from it in this blog.
Advice Regarding Career Possibilities
The majority of applicants are perplexed and unsure of their best employment options. The best career guidance can be obtained from consultants at top employment companies in India in these situations. They will offer you real counsel based on your education, experience, skills, and interests. Additionally, they will recommend more promising options related to your hobbies.
The Candidates' Training
Your chances of being chosen are really slim when you approach organisations on your own. On the other hand, if you submit an application through a Pacific Placements consultancy they will provide you with training sessions to make sure you pass the interview stage.
Many businesses depend on recruitment firms to help them discover the ideal employee. It's because these organisations are aware of their requirements and will search their applicant pool for the most suitable applicant. These organisations focus on the individual's skill set and assist them in getting ready for the interview process after the candidate has been shortlisted. These training sessions are quite helpful because they raise the candidate's chances of landing the job.
Client Negotiations
Agencies that handle recruitment guarantee prompt negotiations between employers and employees. For instance, if an employee has a concern about their compensation package, they can bring it up with the agency, which will then bring it up with the employer. This prevents a job seeker from haggling with the employer directly. Additionally, employment firms will assist job searchers in obtaining greater compensation packages.
Improve Your Resume
A resume is a document that serves as your employer's initial introduction to you. It contains all the important details about your education, abilities, and interests. Remember that a resume should be succinct and eye-catching enough to catch the interviewer's attention.
The majority of applicants undervalue the value of resumes, which causes problems with hiring. The Pacific Placements consultancy are carefully examine your profile and offer you advice on how to improve your resume. They are knowledgeable of particular terms and techniques.that succeed on their very first try at catching the interviewer's attention.
Keep in mind that lying on your resume about any skills you don't have could provide the wrong impression.
Matching particular applicant needs with appropriate employers
According to research, the majority of workers are dissatisfied with their existing positions. So, if you're looking for the career of your dreams, getting in touch with recruiting firms is your best bet. A recruiting agency's primary duty is to match the ideal candidate with the ideal position. They evaluate your strengths, talents, and profile to present you with the finest career possibilities. Additionally, you can state any particular criteria you may have, and they will locate the most appropriate business in accordance with those needs.
Confidentiality
When enrolling with an agency, the majority of job searchers worry about maintaining their privacy. The best employment companies in India safeguard your interests and maintain the privacy of all your actions. You can therefore put your trust in them to protect your data and match you with the ideal position.
Obtain Information About The Sector
If you wish to land a job, it's imperative that you comprehend the demands and standards of the sector. Because Pacific Placements consultancy is knowledgeable about businesses' needs, they can assist you in obtaining employment.
Because recruitment agencies offer staffing solutions to many organisations, they have extensive understanding of the local, national, and international job markets. Additionally, they have good relationships with various industries, and they will provide you with information about the requirements and culture of the business so you can get ready for the role.
These organisations function by identifying the ideal fit between the demands of the employer and employee.
Conclusion
Employment searching is a demanding and time-consuming procedure, but if you use employment consultancies, it will go a lot more quickly. They will walk you through each step to help you land your dream job, from editing your resume to getting you ready for the interview. Recruitment firms are aware of all open positions, including those that are not published.
Do you need assistance finding a job? Contact Pacific Placements consultancy right now. To improve their chances of being hired for the appropriate role, our recruiters will work directly with the candidates to update their resumes, provide them better guidance on career options, and give them interview techniques.
Let us assist you in locating your ideal position. You can get in touch with our recruitment department for additional details about available positions.