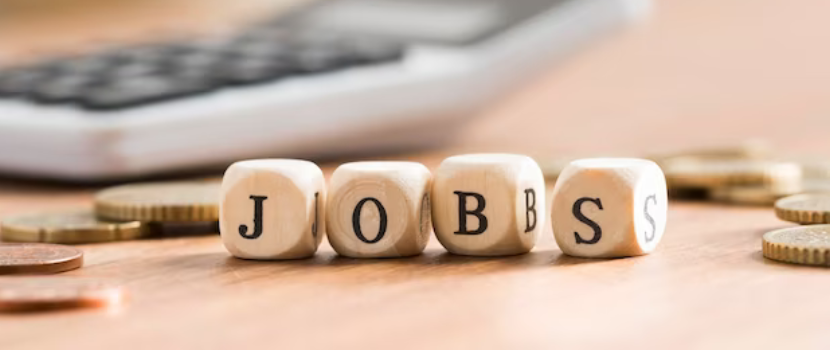 Are you a recent graduate seeking employment or someone looking for a better position to advance in their career? Without a doubt, the employment process differs from person to person and organisation to organisation. But since most of us are unaware of creative ways to look for work, obtaining the ideal position often appears difficult. You need to refine your strategy before submitting job applications if you want to land the job of your dreams. We'll talk about practical approaches to job hunting in this blog post.
Don't worry if you're not happy with your employment right now. You can find the ideal work with the assistance of Indian recruitment companies because we've selected some of the tactics.
Let's now talk about the tactics that can help you move one step closer to your ideal career.
Networking
In the business world, networking is crucial since it makes it simpler for you to land the finest jobs if you have contacts. The majority of the greatest jobs are filled based on a friend's, a coworker's, or a manager's suggestion. So, networking and socialising are necessary to land the job. The ideal chance for you to meet and become acquainted with professionals in your area will be at conferences and other such recruitment-related events where they will be participating.
Job vacancies
The most effective strategy to advance in your profession is to keep an eye on job listings. Therefore, anytime you notice a job opening, don't hesitate to send the employer your resume and a cover letter that sets you apart.
It's a good idea to apply right away when a company posts multiple openings and mentions that it is growing because it means that external candidates will likely be chosen.
Referrals
The ideal strategy to begin your job search is to speak with your networks and request connections to experts in your sector. Being a recent graduate would greatly assist you in making relationships in your field. The majority of the time, positions are filled through internal referrals or on-campus hiring events that are exclusive to institutions.
However, don't waste your time and begin compiling a list of everyone you know who might be able to assist you in beginning your profession. Create a strong connection with those networks so that when they learn about a position opening in your field, they will immediately refer you. Attend as many events as you can in your industry to network and bring printed copies of your CV with you when you meet hiring managers. It's not always necessary to go to events that are related to your line of work because the point of going to these events is to meet individuals who can help you in your profession. And you never know when or where you could run across someone who will be useful to you in the future.
You may always contact Pacific Placements consultancy if you believe you don't have enough networks and contacts because they will use their connections to assist you locate the ideal position for you.
Employment firm
It is worthwhile to register with recruiting firms in India if you want to get jobs swiftly and successfully. The employment companies work with a variety of businesses and may put you in touch with them. All you have to do is provide them your CV, credentials, and certifications, and they'll find you a job based on your skills and reputation.
Recruitment firms in India may first offer contract positions, but if you do a good job of impressing them, you are more likely to get hired permanently. A contract-based job has the advantage of assisting you in networking with professionals and obtaining experience. We provide avenues for applicants to apply and an opportunity to be interviewed as third party recruiters. Your future opportunity set will be considerably larger if you are able to gain the respect of any organisation.
Job fairs
Job fairs are gatherings that major corporations host to find future employees. Because organisations of all sizes participate in job fairs, they are excellent places for recent graduates to launch their careers. You can exchange your CV with various organisations in addition to building your network.
A Few Tips Attending Job Fairs
Try to stay informed about upcoming fairs and learn which organisations will be there so you can get ready and make a good impression.
To make a good impression on recruiters, always bring several copies of your CV with you and try to dress professionally.
Make a list of the questions you want to ask prospective employers or organisations.
Attempt to act cordial when speaking with the employers.
Maintaining a network with the people you met at the job fair will be beneficial to you in the future job search.
Try to be interested in the first company; it will make them feel better.
Business websites
Nearly all businesses have websites where they update their clients and offer job openings. The simplest approach to stay up to date on a company's employment openings is to do it this way. Additionally, via their website, you can effortlessly apply for a job description.
If there is a company you wish to work for, you can email them and express your interest in working there as well as your qualifications and experience. There's a good probability they'll take you into account if a position opens up.
Additionally, hiring new employees costs money, so if a company hears from a current employee before placing a job ad, they will ultimately give you consideration rather than looking elsewhere because it will save them time and money.
Make a list of the businesses you would like to work with and consider how to get in touch with them. Make sure your CV and professional cover letter are convincing enough. Always explain why you are the best person for the position.
The Social Media Platforms
There is no denying that our problems have a digital solution thanks to the digital age. These days, there are numerous social media networks that link employees with potential employers. You can keep in touch with any firm in the globe and learn about job openings using social media networks like LinkedIn and Facebook. Remember that your profile needs to appear appropriate and professional if you plan to contact businesses through social media networks.
Post as much pertinent information and images as you can; this will reflect favourably on you with the company.
We hope that this blog will be useful to you in your search for the ideal position. Start acting wisely because there is so much competition; else, you can miss the chance. Good luck in your career search!