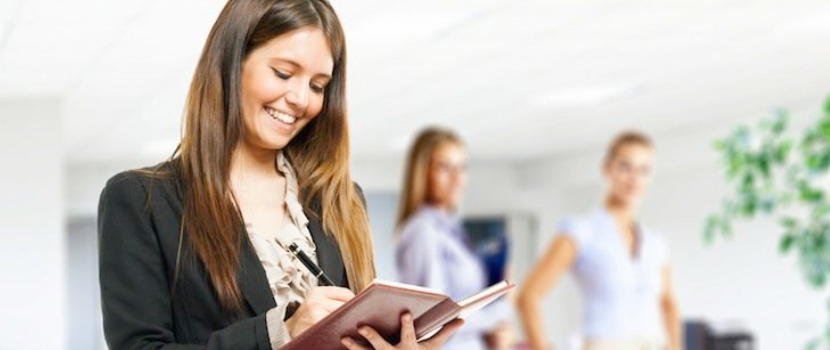 Many individuals are curious as to why using such services is necessary as consultancy firms proliferate throughout India. Knowing that some businesses rely on outside assistance to solve their own difficulties can be extremely perplexing.
But there are some very important reasons why businesses use consultants, and you might want to as well. In the blog below, we go over each of these justifications:
1. They want to be sure the choice is the best one.
Sometimes all a business needs to advance to the next level is a second opinion. Many businesses have opinions about how a certain issue can be resolved, but they want to be sure that these opinions are accurate.
A consulting firm can assist the business by examining the advantages and disadvantages of this viewpoint. Because they work with many different organisations and possibly understand how to address a specific issue, consultancies typically know how to solve the situation at hand.
2. They Lack Enough Manpower To Address The Issue
Most of the time, some businesses lack the person needed to concentrate on their current issue. They cannot afford to focus solely on the current issue and neglect their daily activities. They rely on consultancies because of this to find a solution to the issue.
This is also true since businesses occasionally run out of people to fill this need. In the business, there are sometimes one-time issues that need to be resolved right away. As a result, Pacific Placements and Business Consultancy might act as contract workers. It is frequently less expensive to hire consultants than it is to acquire new staff.
3. Consultants Possess Specific Competencies
Because of their consultants' specialised abilities, leading job consultancies in India are preferred by businesses. Consultants are aware of how to approach a certain issue because they have experience working with many different companies. These people have a diverse set of abilities that might benefit various businesses.
On the other hand, the corporation would have to spend a lot of money on hiring and paying a qualified person if it wanted to do so. Additionally, there's a chance the business won't have enough to keep the employee busy. As a result, businesses can hire experts whenever they need their knowledge.
4. Consultants Can Help Resolve Challenging Issues
It can be challenging for many businesses to make decisions free of politics or emotion. This happens especially when the subject is highly debatable. So that they may be objective in the problem and find a solution, firms hire consultants for their knowledge.
An objective analysis of the problem can be done using the outside perspective provided by consultancies or any other third-party supporters.
Typically, consultants are impartial. They don't take the organization's politics or sentiments into account. Instead, they examine how the firm is run in order to address a complex or divisive issue.
5. It May Aid In Bridging Skill Gaps
Some firms require specialised abilities that are not offered by their own organisations. This happens frequently when a corporation is attempting to take advantage of an investment opportunity or join a new market (essentially while growing the company, reconsidering current procedures, and boosting competitiveness).
This is a typical justification for why businesses prefer to hire consultants: so that qualified experts may fill up the skills gaps. Consultants can provide their skilled and proven knowledge to solve the issue, whether your organisation doesn't comprehend that a certain venture is profitable or the company needs to employ software.
6. Consultancies Can Also Help In Keeping The Employees Focused
Some businesses typically have experts and specialists who can work on a specific topic. However, they can be distracted by certain tasks or projects, which would keep them from working on the essential assignment.
As a result, many businesses must decide if it is appropriate to reorder the employee's primary duties. Companies frequently determine that it is preferable to let an employee continue working on the chosen project while enlisting aid from others to handle the other problem.
Another option is to think about recruiting new workers. However, as was previously said, it might not always be a wise choice. Additionally, the industry is experiencing a shortage of suitable applicants, so even if the business considers employing additional employees, it could not succeed in doing so.
As a result, businesses may rely on consultancies to deliver skills and capacities when they're needed without having to invest in long-term resources or commitments. Cost-effective consultant hiring is another option available to businesses.
7. They Are Better Able To Make Decisions
In order to solve a persistent or difficult problem, organisations may need a reliable partner. Many businesses need answers to avoid developing a negative reputation in the marketplace, raise the calibre of their output, and fix any operational inconsistencies.
Due to their breadth of knowledge, consultants are able to effectively drive business growth. They bring best practices from the sector with them, enabling the organisations to enhance their own operations in step with market developments. They present a comprehensive picture of both what is going on in the market and what the company itself needs to accomplish.
Conclusion
Given the numerous advantages they offer, consultancies are clearly important both in India and elsewhere. A consulting agency can assist in finding a solution, whether you want objective input on a specific solution, want a professional to handle the problem or want to know what is happening in the market. Find the best consulting firm in India by starting your search today, and prepare to receive professional assistance.